Quality and innovation are our distinctive features, which guide us in our pursuit of satisfying solutions for the ever-growing needs of our customers.
Our products are designed for rigorous compliance with the current regulations on pressure equipment, while ensuring extreme flexibility in terms of customisation, in order to satisfy a wide range of needs our customers might have.
On the basis of these principles, we sought to broaden our offer with three new selections of "
horizontal cylinder bundles
", which are designed to meet specific needs in terms of stability, storage space and volume for multiple compressed and liquefied gases with numerous applications in the fields of industry, food and beverage, medicine and off-shore facilities.
Set of horizontal cylinder bundles, each composed of pressure receptacles with a capacity of up to 40l, nominal diameter 204mm and available in the version with 10-15-20-25-30 cylinders (capacity of 400, 600, 800, 1000, 1200 lt)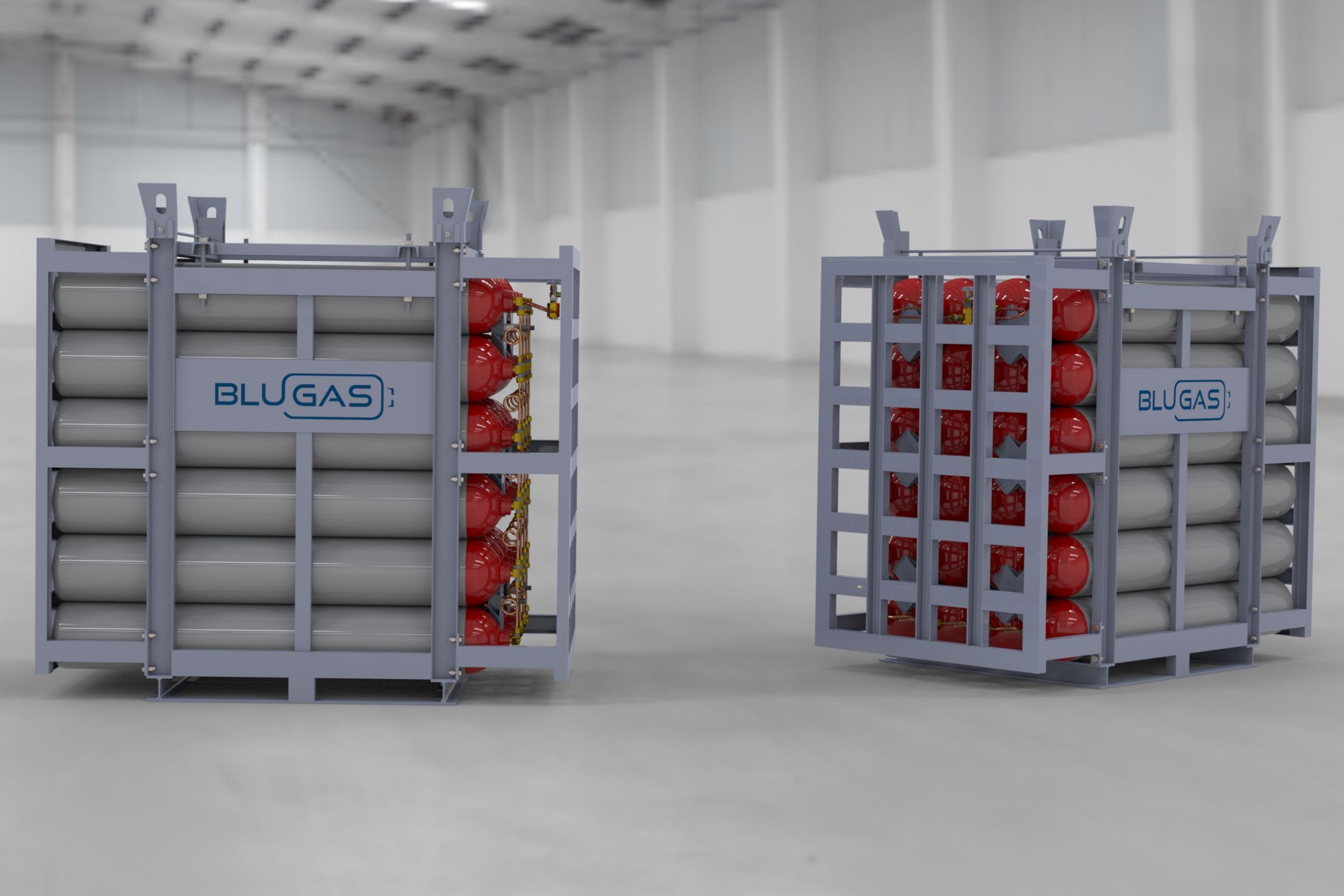 All the developed solutions were approved for an operating temperature between -40 °C and +65 °C (thus being suitable for use in any climatic environment) and for a pressure of up to 300 bar.
Also available with copper or AISI 316 stainless steel manifolds.
It is also possible to subdivide the main tube with separated pressure circuits and dedicated shut-off valves.
Horizontal cylinder bundles, likewise our entire wide range of cylinder bundles, can be customized with label plates, screen prints or specific colours if requested.